We renovated the cafeteria and turned it into a cottage. Enjoy your original distribution.
Of course, please relax indoors with your pets.
bed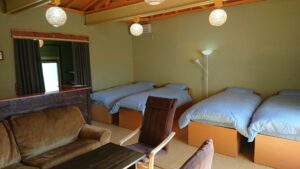 There are four single beds.
You can also make 2 double beds for the comfort of your family.
We have a simple dressing table between the beds.
Please use the hair dryer freely.
There is a folding baby bed available.
Please tell us at the time of reservation.
living room
In the living room, there is a sofa, an armchair, TV, and a table.
Wi-Fi connection
Washstand , Toilet , Shower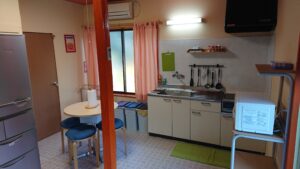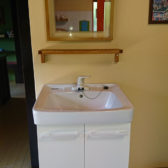 There is a shower with a bathtub, a toilet and a big washstand in the kitchen.
The shampoo, hair rinse and body soap are at your disposal.
Kitchen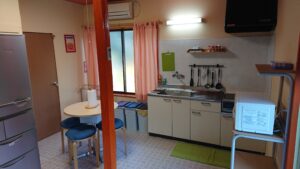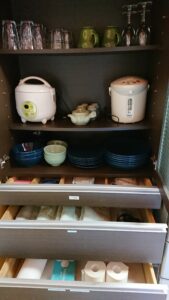 There is a large fridge, a cupboard and tableware.
It is equipped with induction cooker,
rice machine, microwave, toaster,
frying pans and coffee maker.
Simple condiments are also available
(salt, pepper, soy sauce and oil)
Parking and entrance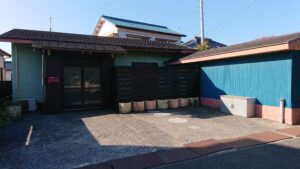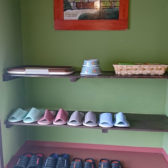 There are 2 parking spaces available.
At the entrance, there are indoor slippers
and outdoor sandals.
terrace